Hello,
I found this archived article from the USCCA's free
Concealed Carry Report
.
I was able to get permission from the
USCCA Inc.
to reprint it for you.
I hope you find it as interesting as I did.
Click on the article to read the rest on the Concealed Carry Report website.
I find my
Concealed Carry Report
an invaluable source of information and recommend
you sign up to have the free report delivered every Friday to your inbox.
Click here to learn more:
Concealed Carry Report
Sincerely,
Michael Craig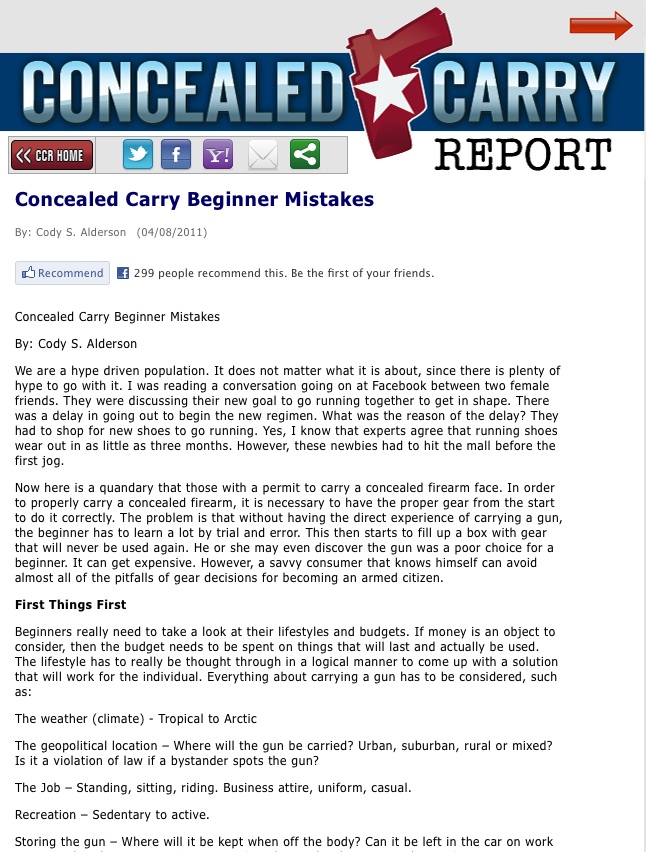 Continue Reading Article at the Concealed Carry Report Website
This article was reprinted with permission from Concealed Carry Report, Copyright 2011.
USCCA Membership is for people like
us
, people who are willing to carry a
concealed weapon to protect their loved ones. If you would like to learn
more about Concealed Carry and USCCA Inc., please follow this link:
USCCA Membership Information
You have permission and are welcome to forward this article to a friend.